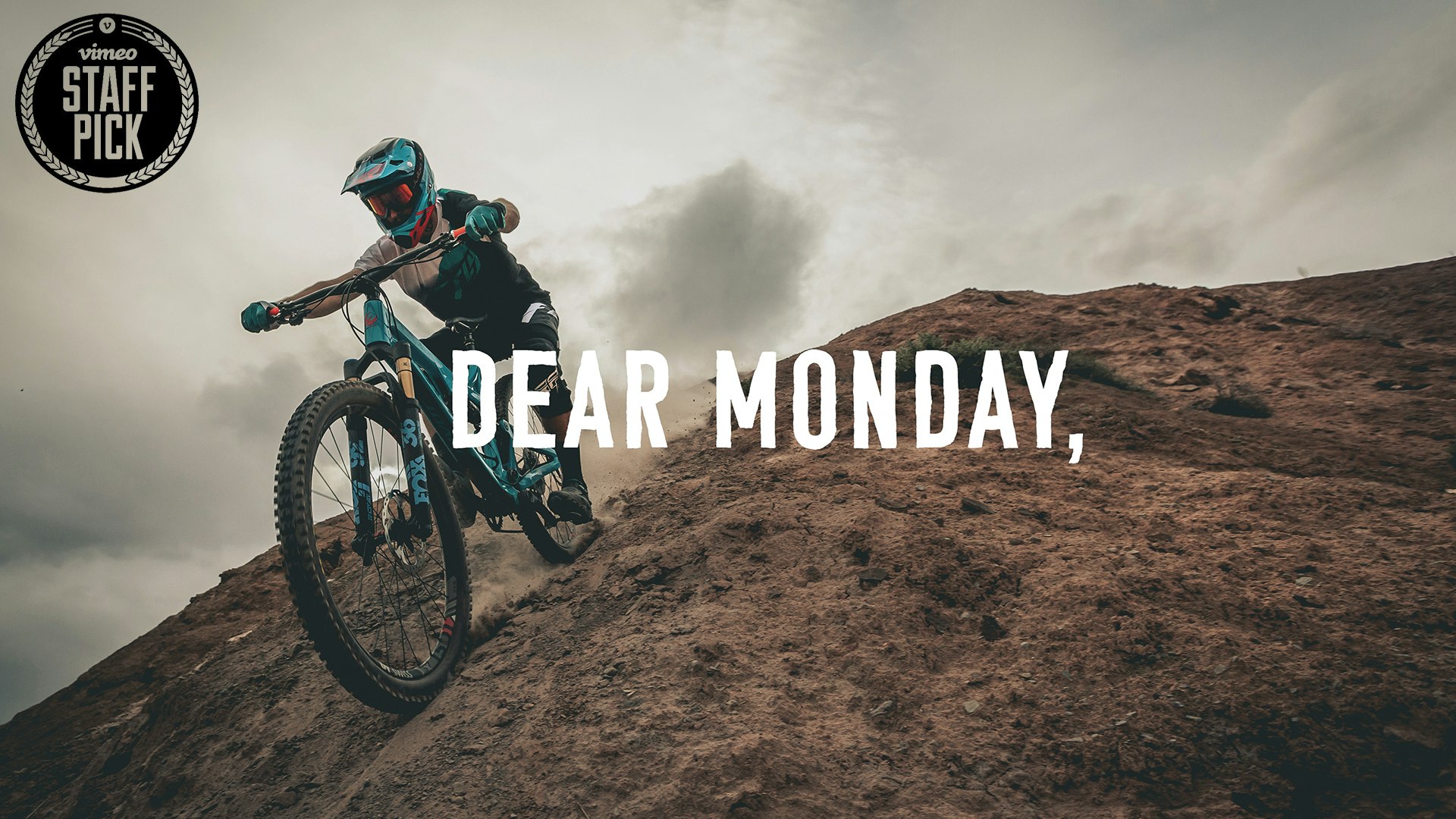 Dear Monday
Dear Monday
Dear Monday
Two words that best describe an idea that I had been wanting to use as a premise for a short film for about a year. When my friend Antoine hired me to shoot commercial work in Utah back in April of this year, I figured this was a golden opportunity to do it. The location and timing were perfect to stay a few extra days and work on a fun personal project for which we had total creative freedom.
We traveled through the desert in an RV for 7 days, hiked, ran, rode, jumped, screamed and laughed from dawn to dusk; classic indie filmmaking.
Directed, shot, edited and graded by myself.
Shot on : Sony fs5 (with shogun inferno), Sony A7S2, 5D mark3, mavic pro and a super 8 camera (with kodak 50d).
Edited on Premiere Pro and graded on Davinci Resolve ( used "FilmConvert" for the grain).